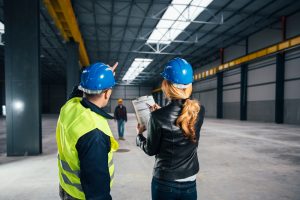 There are lot of questions about how the Trump administration will affect OSHA in the next four years including who will lead the agency.  The President has already implemented a federal hiring freeze although there are some exceptions built into the mandate. However, it is probably a safe bet to assume we probably will not see an increase in OSHA enforcement and most likely a shift from enforcement to compliance assistance as federal budgets will likely shrink.
Before turning to the future, I thought it might be interesting to take a quick look back at OSHA.  According to Bloomberg Law, OSHA inspections during the Obama administration declined to their lowest numbers in 21 years. This might be a surprise to some people. According to Bloomberg Law, for the fiscal year ending 2016, OSHA conducted 31,948 workplace inspections which means it is down 11 percent from 2015. Of those inspections, 49 percent involved construction while 24 percent involved manufacturing businesses. Regardless of the number of inspections that will occur in 2017, it seems likely that construction and manufacturing will continue to see the most inspections simply because of the likelihood of accidents occurring in those industries compared to others.  The violations most frequently cited by federal inspectors for 2016 in construction related to fall protection and training employees about hazardous materials. The other industries behind manufacturing include waste management, transportation and warehousing and wholesale trade.
Of course, a shift to compliance assistance would be a welcome change for businesses.  However, given the numbers above, it remains to be see how much more workplace inspections will continue to fall, if at all.